Demolition Contractor San Diego
Demolition Contractor
 Sometimes, creating the most impressive landscape and property appearance means there are certain items or elements that must be removed first. Demolition services are a major construction process, and entrusting the task to true professionals is important. From taking down an entire building or structure to demolishing the full interior of a structure, you need assistance from only true professionals in the industry. Take a look at some types of professional demolition services we have to offer at DW Yardscapes.  
Total Building Demolition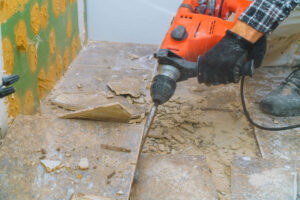 Get that old ailing house, tool shed, or other structure out of the way in a safe and efficient way with total building demolition. It is not uncommon for structures to have to be removed to make way for either new constructions, new landscaping features, or simply to elevate the value of the property. Taking down a structure is a lot more tedious than simply knocking it down. A whole building demolition will involve:
A professional assessment of the structure to determine how it should be demolished
Careful procurement of necessary equipment used for the demolition project
Making sure the project can be done in a safe way by taking the necessary precautions
Utility line shutoffs, cutoffs, and relocation
Placing receptacles to house the waste that results from the demolition
At DW Yardscapes, we take every precaution with whole building demolition. These are big jobs and we take them each seriously. You will be informed every step of the way, from the initial property assessment to cleanup and everything in between.
Interior Demolition
Interior demolition involves stripping out the inside of a property and leaving the outer parts in-tact. Interior demolition may involve work in only one room or certain rooms, but it can also involve completely pulling out all interior components. This form of demolition may involve:
Taking out old household fixtures, such as showers, sinks, and faucets
Eliminating drywall pieces and old insulation
Stripping out outdated plumbing or electrical lines
Removing old flooring and subflooring
Taking out cabinetry, build-ins, and other elements
Several scenarios exist that may require interior demolition. Interior demolition may be necessary to reconfigure a floor plan in a home or business or to remove some level of water or fire damage from the interior of a structure, for example. Once the interior elements have been removed, you have a new blank slate to start on the new project.
Excavation and Earthmoving
Demolition can involve excavation and earthmoving, especially if you are removing a structure that has a basement or lower level that is placed beneath the ground. We offer excavation and earthmoving services using the newest technology and equipment. Whether you need excavation performed to make way for a new swimming pool or filler dirt brought in after a demolition, we have what it takes to get the work done. We can provide:
Excavation services to make way for new property elements
Excavation to create a more leveled-out property appearance
Earthmoving to bring in topsoil to make a healthier landscape base
Reasons to Work with DW Yardscapes for Your Demolition Needs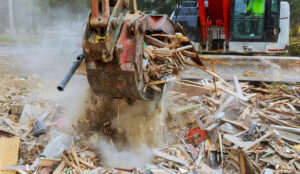 Multiple companies are available for demolition services in San Diego CA, but working with a qualified company for the work is important. At DW Landscapes, you can trust us with your demolition needs. We believe you will be pleased with our services because:
We follow eco-friendly practices, so we ensure all waste materials are appropriately handled during the cleanup
We utilize the newest technology in all of our processes
We follow safe practices to ensure every aspect of the demolition project is performed mindfully
We have over 20 years of established experience
Let Us Help You with Demolition Services in San Diego CA
Whether you need help with a whole building demolition, interior demolition, or simply earthmoving and excavation, we would love to take a look at your project. Reach out to us at DW Yardscapes, give us a brief description of your project, and we can work toward getting you a free quote for the work.
Contact Us for a Free Consultation